此篇值得信賴
會員手機認證

真實消費證明

客服+系統審核

公開透明投票
Lv1
RayeChen
TLDR; the experience with Only You was one of a kind; something we would readily go for again. Read on for more details.
Just ended our shoot with the team at Only You. Consisting of our photographer shi yu (诗雨) and her assistant ah qian (阿谦), stylist Zhuang ning (荘宁), and coordinator xiao ci (小慈), the experience was nothing short of amazing.
General:
We chanced upon this studio while doing our own research, and found that Only You offered superb service at a very competitive price. This proved to be true when we first visited them back in June 2019. Xiao ci greeted us readily and took time to understand some of our needs and what we were looking for at this relatively foreign place to us. What we appreciated was that she was not pushy at all, and gave us ample (personal) time to discuss and make our decision. I emphasised "personal" time as that was actually crucial to us making our decision; she showed us some of the works of the studio whilst explaining to us their details (like how some photographers require extra charges, and which photographer specialises in what kind of shooting style and also recommending to us those who might suit our style). She then left us to view the works of the individual photographers while giving us some time to discuss some of the packages. When we finally decided on the package that we want, we had to put down a deposit. As we were towards the end of our trip (back in June), we had very little TWD left. This was where xiao ci was very accommodating and allowed us to pay our deposit with a reduced sum, assuring us at the same time that there will not be an expiry to the signed package. We were also quite confident that the studio will not close down (as some had back in our home country) as we had done our prior research. This only proved to be true fast forward today.
After we went back to SG, our mode of contact with xiao ci was an app which I believe wasn't widely used in Taiwan. Yet, her responses to our queries throughout the whole period was nothing short of prompt, effective, and assuring. Through the 8 months, we conveyed our thoughts, styles (of shoots, dresses, suits, etc.), and worries to her, only to receive her patient replies every time.
When we are finally back in Taiwan (Mar 2020), we went to pick our suit and gowns with their partner companies, Vandome and Beloved respectively (both were accommodating and patient with our requests!). After which, we met with zhuang ning and shi yu respectively to discuss the styles and sequence of event for the actual shoot (which for us is happening the next day).
Photography and shoot on the day:
We only managed to glance through some of the shots taken and didn't manage to review each shot at the point of writing, but I do have utmost confidence that shi yu will deliver. We will do a further review of the works when we receive the photographs at a later date. For now, allow me to share about our experience on the shooting day itself.
In short, unbelievably amazing. Every step of the way, we felt taken care of. When we arrived in the morning, we were greeted by Zhuang ning. We were late by 5 mins or so (7.05am), but I believe she has already been there for a while as her tools have already been unpacked. She immediately began working on the first look, and it took roughly about 2 hours for both the bride and groom to be up in their respective first attire and looks. Shi yu and ah qian arrived earlier than expected (shoot was supposed to begin around 9.30am, but they both were reached the location at around 9) and began briefing us for the day. We were scheduled for both indoor and outdoor shoots, and as the weather was quite unpredictable, we relied on shi yu's experience to accommodate the flow of events. The indoor shoots were very well-directed by shi yu, and when I mean well-directed, I mean even to the smallest details such as how our hands were supposed to be placed, or how far are faces were supposed to turn to/away from the camera. Unlike some photographers who take multiple shots for a single scene, shi yu gets it done in one single shot. If she's unsatisfied with the shot, she will just take again. That's the kind of professionalism that I feel that I can entrust my shoot to.
Moving on to the outdoor shoot. We specifically requested for cherry blossom shots, and the team took great efforts to ensure that we get our shots with the cherry blossoms. Specifically, we went up to yang ming shan (阳明山) for our shoot. To paint a word picture for the particular sequence of shots, the temperature was as low as 10 degree Celsius. As we were quite high up on the mountains, the wind was strong, with the cold rain hitting us. This did not deter shi yu from trying to get us the shots we wanted. At this juncture, I really must say that the team, including our driver, really worked very hard to allow both myself and my significant other (SO) to shoot with the cherry blossoms. Specifically, ah qian was constantly holding the umbrella for my SO right before every shot. The weather was as bad as causing shi yu's camera to act up because of the low temperature and constant cold wind blowing at us. At this time, zhuang ning was also very active in helping shi yu with the shooting equipment (because ah qian was busy shielding and covering up my SO from the crazy rain and wind). As much as I would like to, I don't think I can fully express my gratitude through these words; the team has really went the extra mile to capture what we have initially wanted to even though the weather was really quite bad. From the bottom of my heart – thank you shi yu, ah qian, and Zhuang ning.
I must say that I'm really impressed by this team of people from Taiwan - from contacting us to over-delivering on their promise of service. More than just leaving a good impression of the Taiwanese people for us, they showed us both what hard work and dedication to their craft meant. Both my SO and myself were really touched (and hence spent time writing this review) by their service and dedication. Once again, thank you very much, 唯你。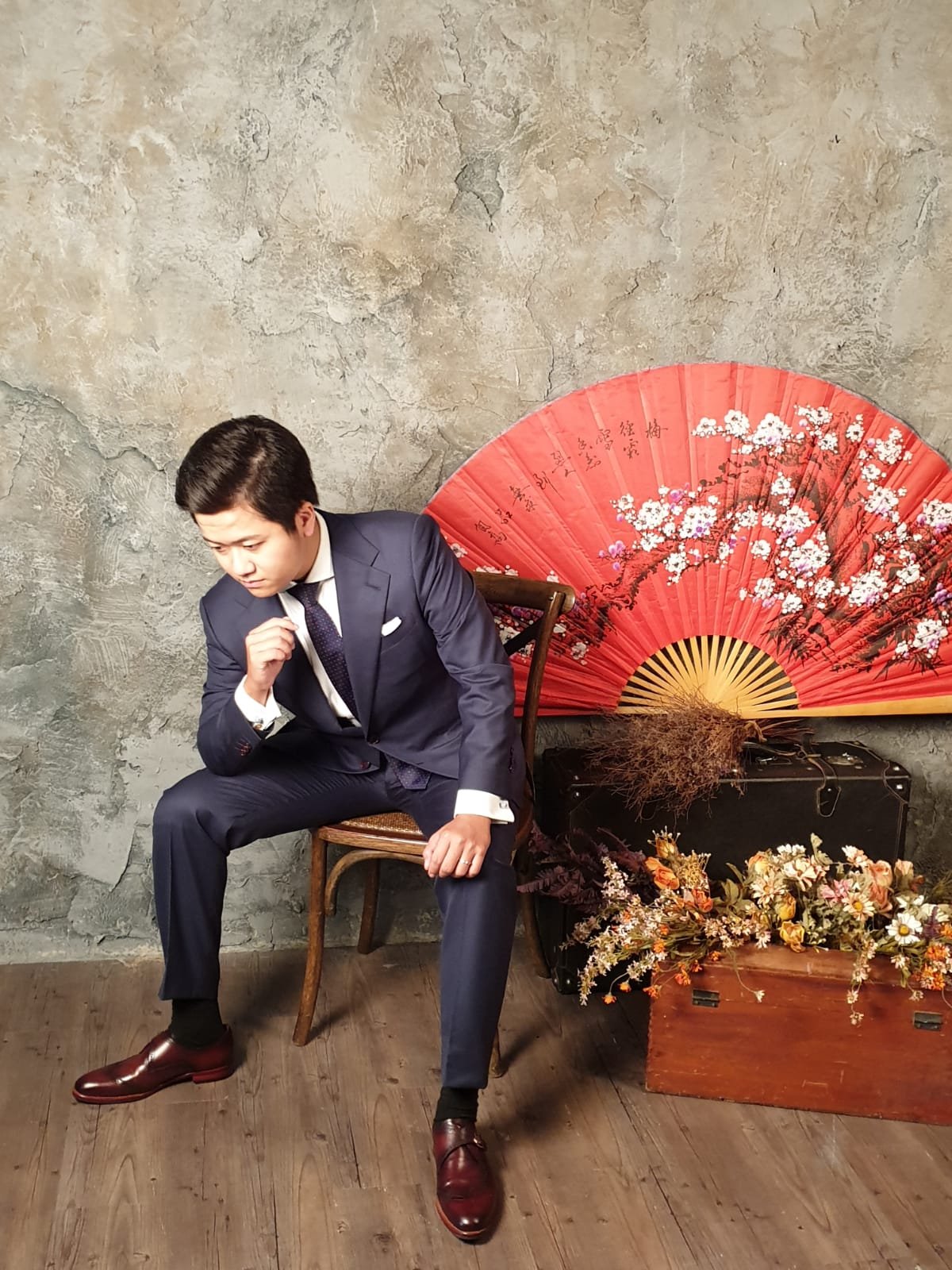 加入最愛

檢舉文章

Line分享

FB分享