此篇值得信賴
會員手機認證

真實消費證明

客服+系統審核

公開透明投票
AWESOME Outdoor venue easily accessible by all guests!
服務日期
2019-02-15 ~ 2019-05-04
---
5
Lv2
VNF329


A perfect day.  I couldn't have asked for a more perfect day to celebrate our love with our friends and family.
The Service Team.
First of all, the whole weddingi team at Denwell couldn't have been more professional in terms of their service and passion for the wedding business, they made sure everything was 100% to making our special day extra special.  They are an exceptional team dedicated in their profession. Although I know it's their job, but their whole team made me feel very comfortable, personable and handled every delicate situation very professionally.
It's once a lifetime so no one really knows what to do or prepare for a wedding, the wedding planning team really walked us throught the process and point out the things to watch out for as well as reminding us of a lot of small details! Vin and I can't imagine what we would have done without them! They help us to achieve our dream wedding following our budget! 
The Food.
Although Vin and I only had chance to taste a bit of the food here and there, everything we tried was delicious.  our guests who attended that night had nothing but good to say about the food. I thought the dessert table display with the wedding cake was Instagram worthy from every angle. The guests enjoyed the many variety of the western style dishes, especially the salmon entree and, finished the night with refreshing sugar glazed grapefruit. 
The Ambiance.
Vin and I wanted a more western, personable style wedding, and weddingi  team made it happen.  We lucked out with the weather as it had rained briefly early afternoon, it caused slight distress to almost everyone, but in the end by late afternoon the weather turned out to be perfect. Even if it rained, the venue also provided rain cover over our seating area as well as plenty of umbrellas!  The rooftop/outdoors setting with white drapery and light decor gave it a very warm feeling.  We especially requested the dance floor to be in the center surrounded by our loved ones to hold our bridal activities, such as our first dance, bouquet/broccoli catching, and more dancing for our guests, which turned out perfect. 
Adjacent to the banquet area, we held our semi formal wedding ceremony where we walked down the aisle to the stage, exchanged our vows in front of our loved ones.  Our guests also enjoyed the life-size Jenga and kids enjoyed the bowling game activities on the grass field. 
Overall the night went very smoothly.  Vin and I, our family and friends said they never attended a wedding like ours, full of laughter, emotional, touching moments, with great atmosphere and would definitely recommend to their friends.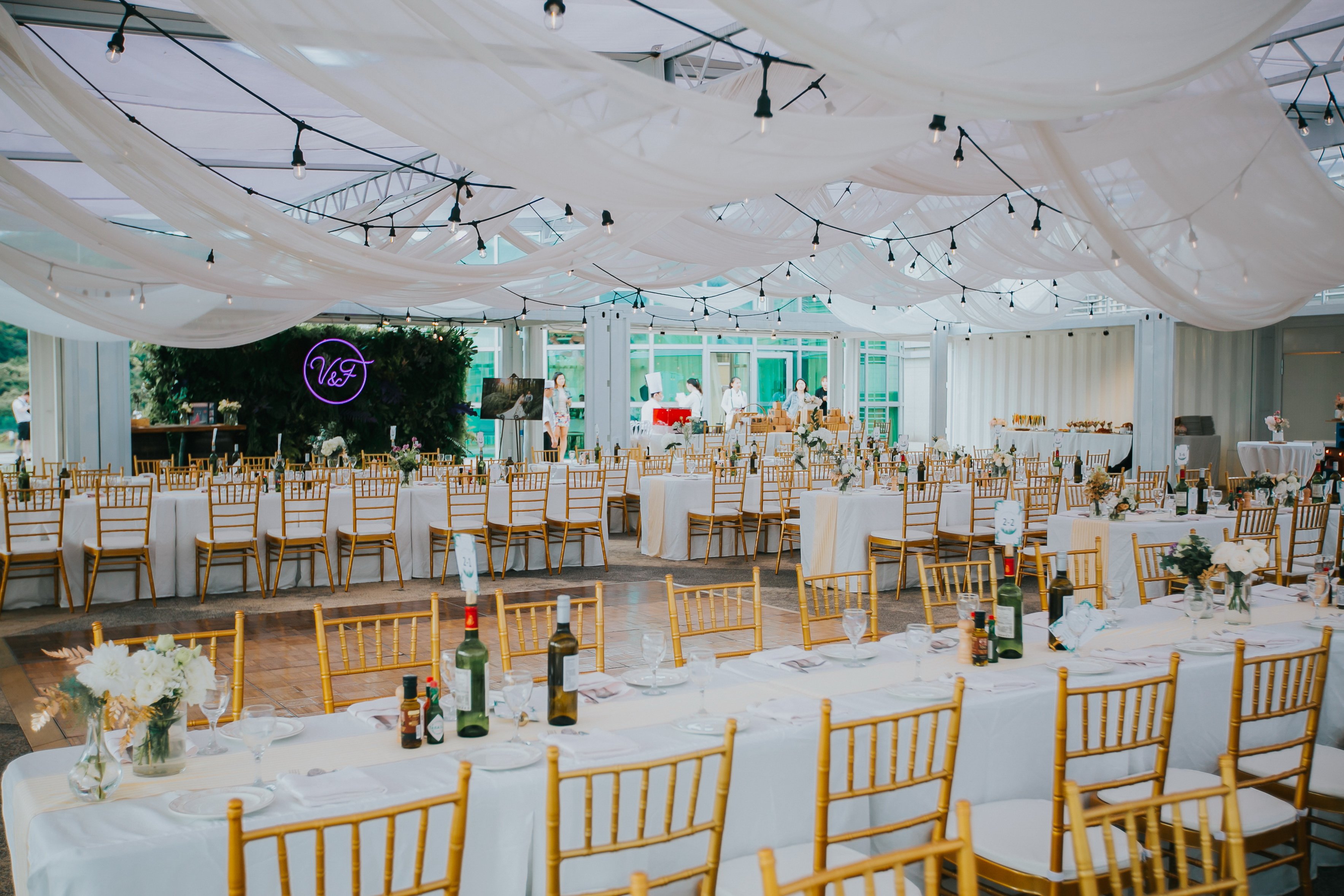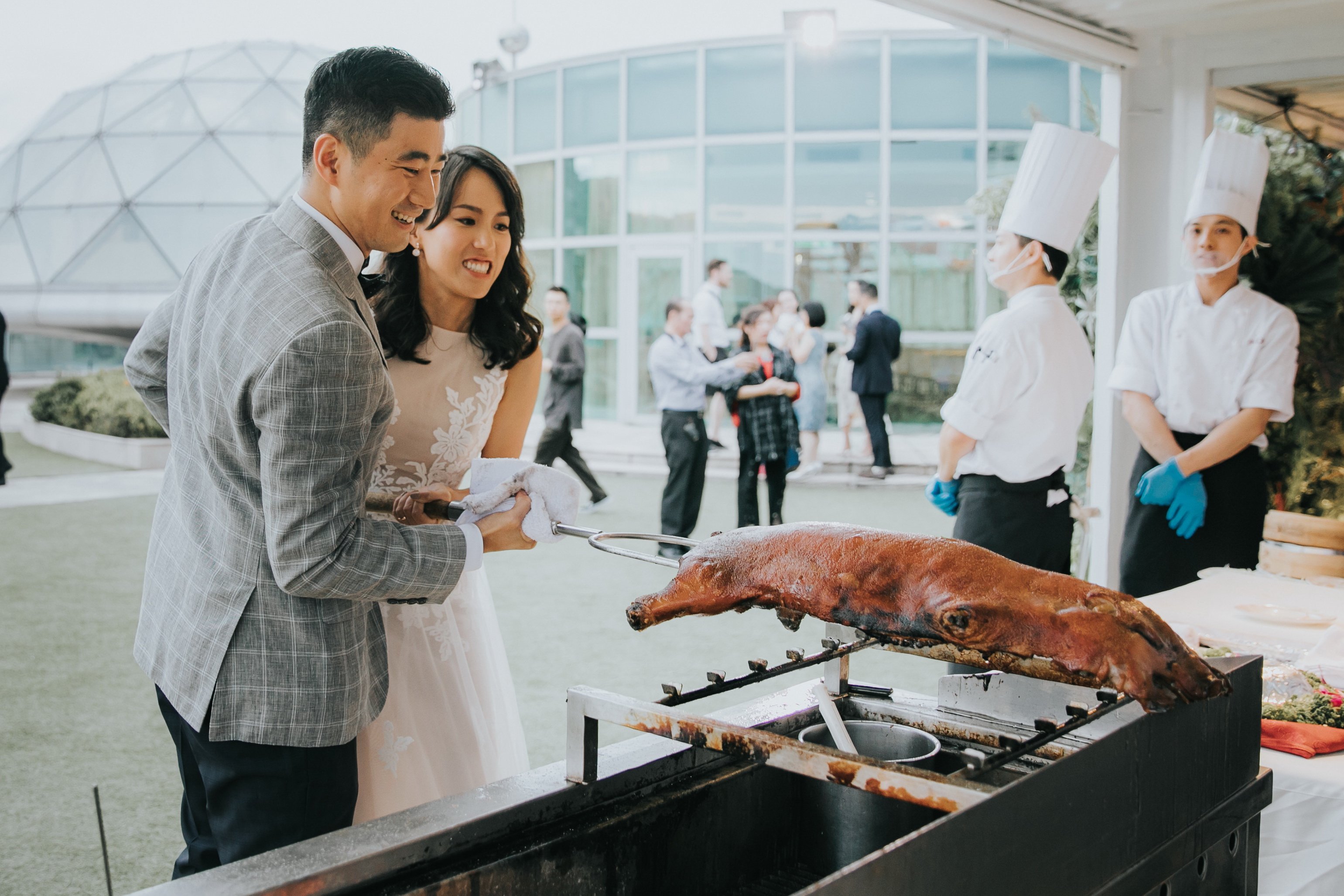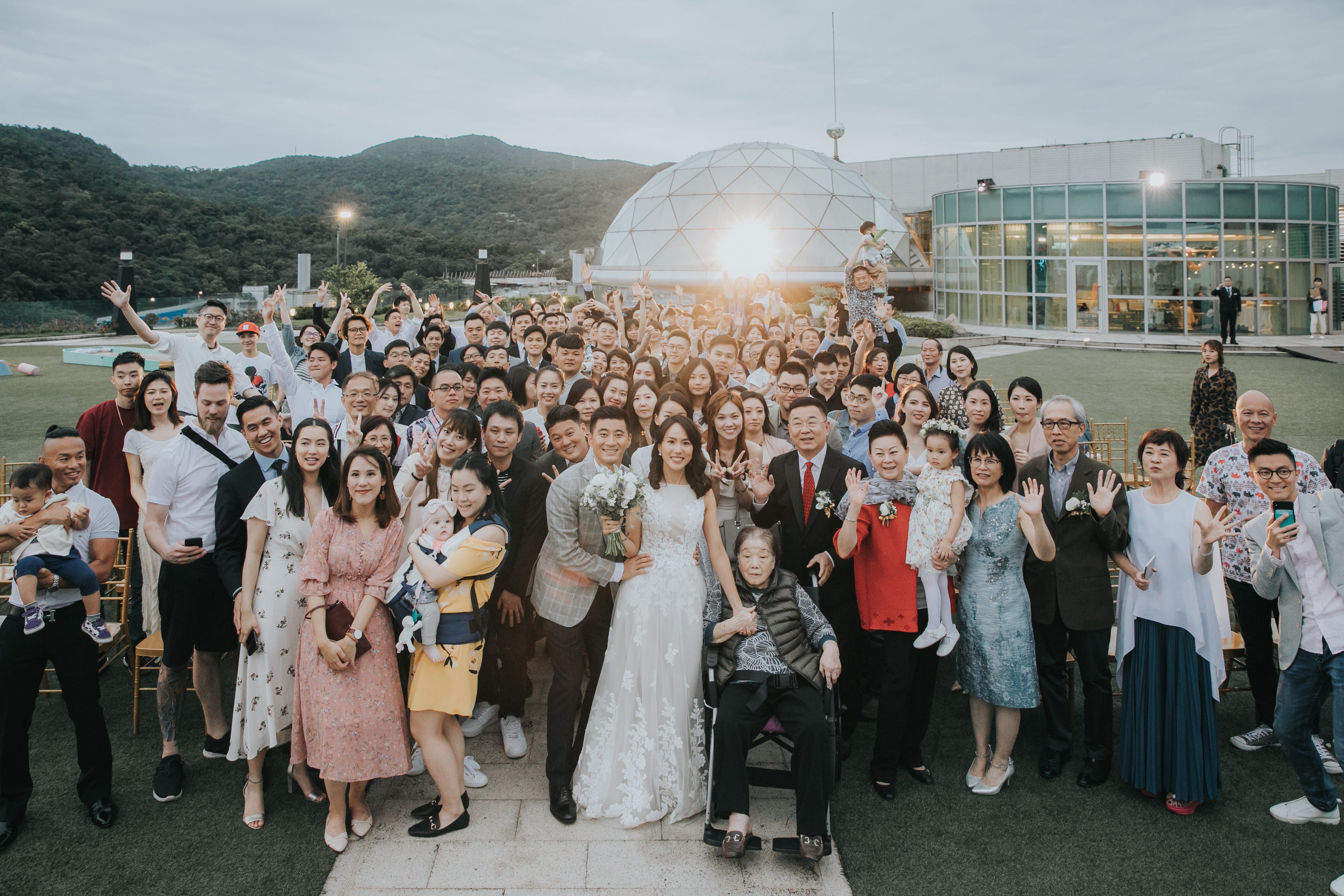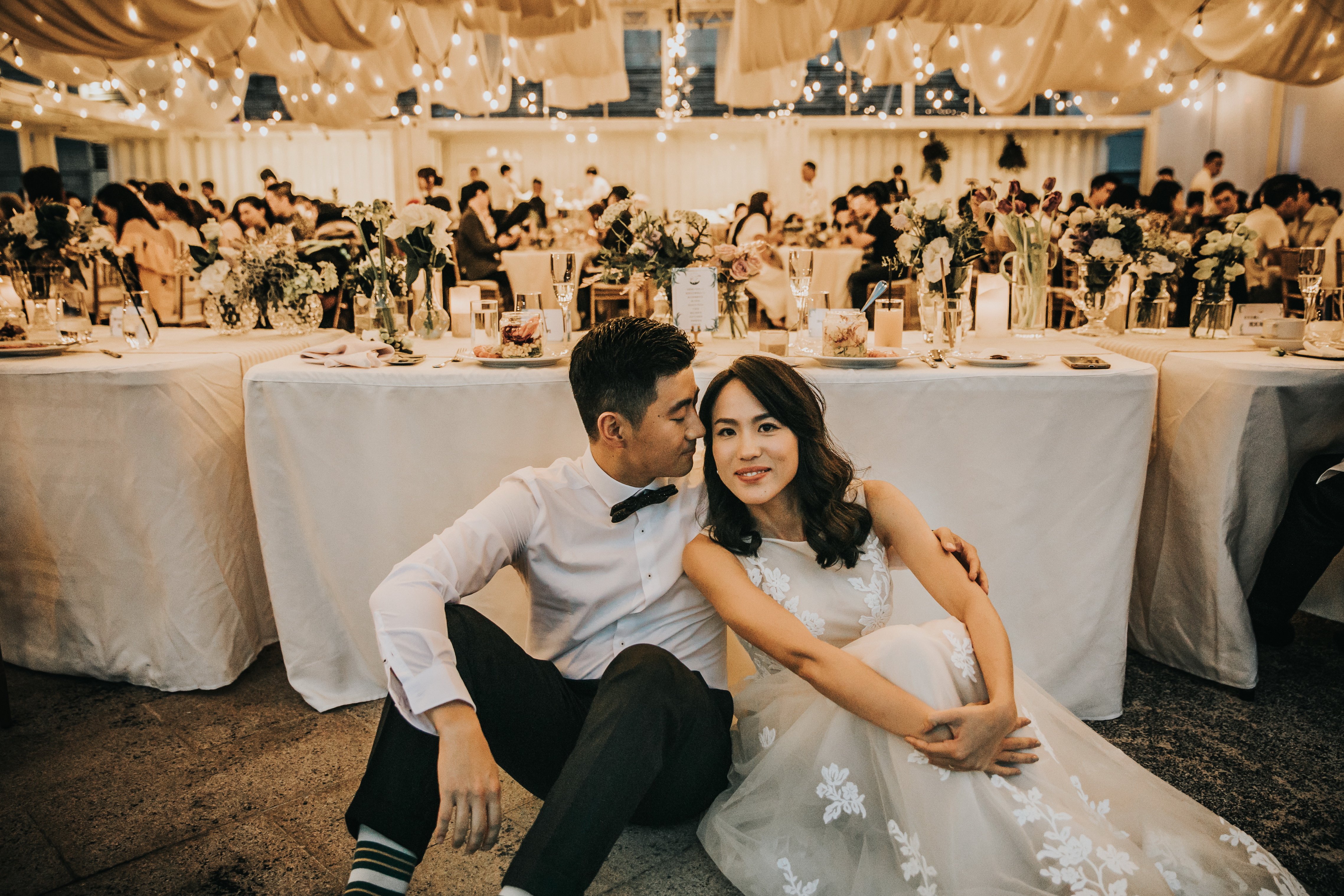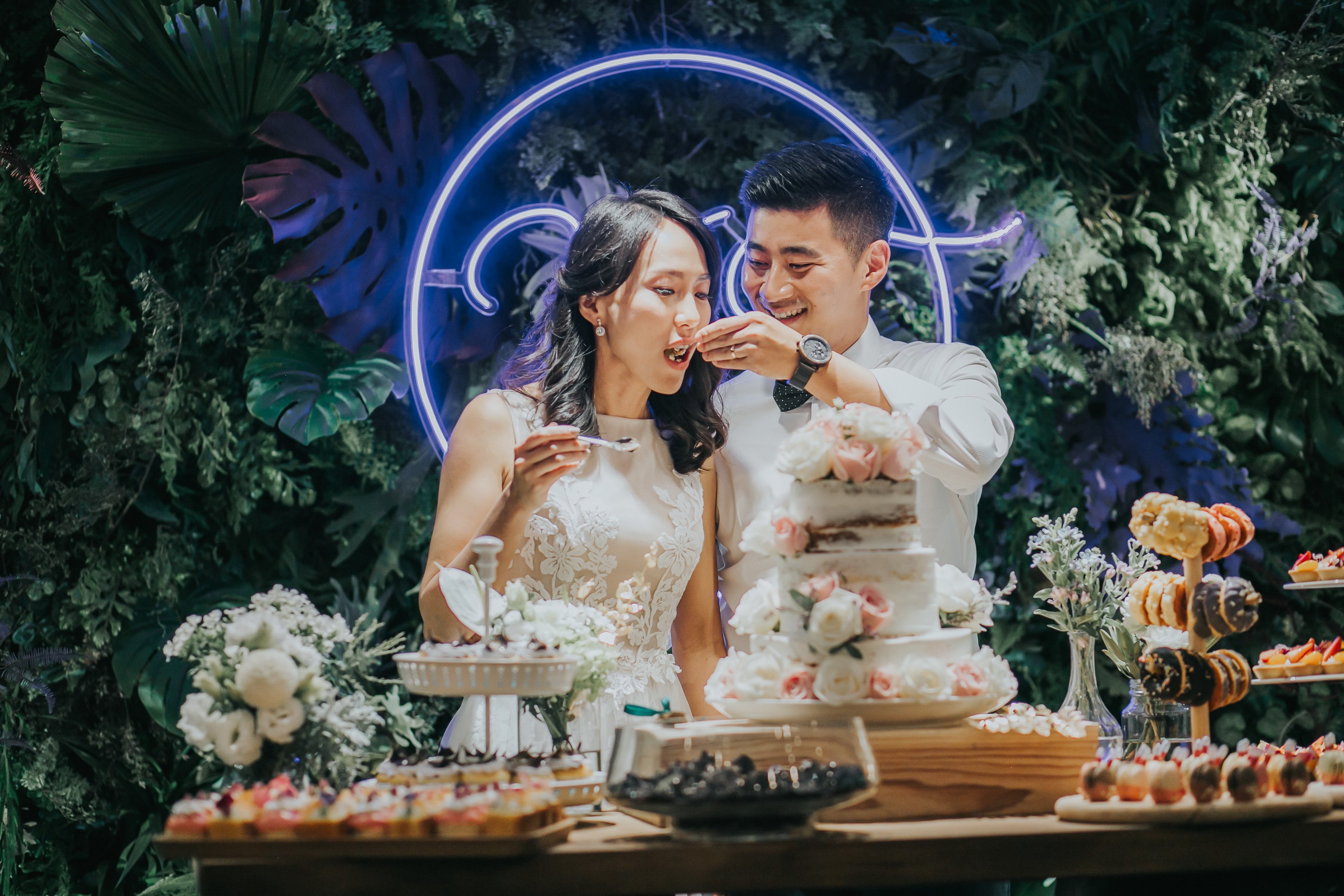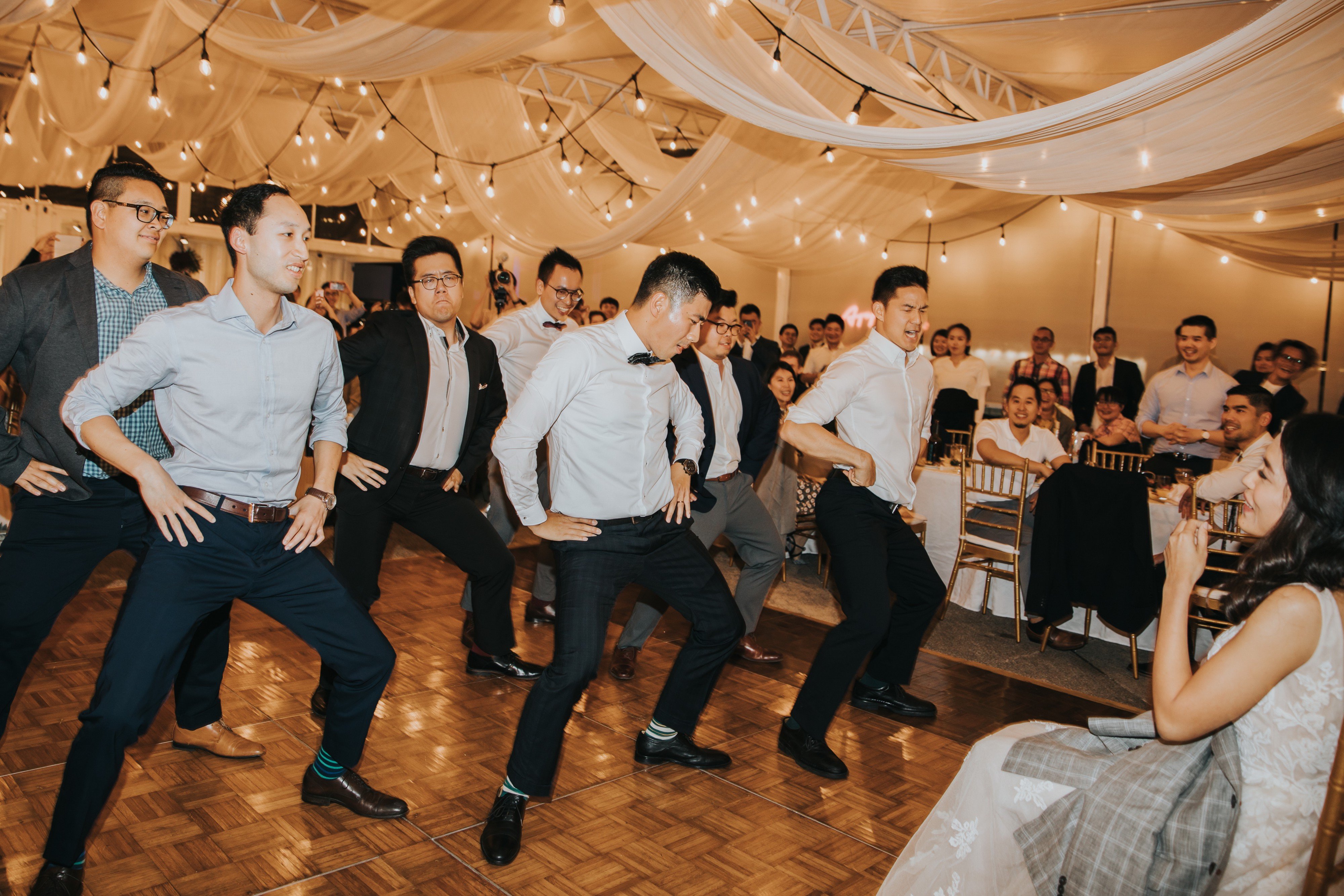 加入最愛

檢舉文章

Line分享

FB分享